John O'Neill
Biography
About the Author
A seminary-educated Catholic layman with a degree in Thomistic philosophy and a year of post-graduate theology at Catholic University of America, John O'Neill has served as an instructor and facilitator in catechetical and renewal programs in several Catholic parishes in vaious archdioceses and dioceses in the United States, teaching Catholic and non-Catholic Christians truths about the mysteries of God and the teachings of the Catholic Faith.

Prior to his retirement, John spent forty-plus years in advertising and magazine publishing management. His writing experience includes advertising copywriting and non-fiction article writing for business-to-business trade magazines, online newsletters, a specialty market consumer magazine, and three weblog sites.

There Are No Molecules in God, Book One is John's third eBook; his first was Jesus' Six Keys to a More Perfect You, published in January, 2011; his second was A Sign Contradicted: Essays on the Life of Christ, published in April, 2011. At present, he is working on the sequel to this book, as well as several other non-fiction manuscripts to be published as eBooks.

John and his wife Mary Ann live in retirement at a lake resort community near the picturesque Missouri River Valley.
Books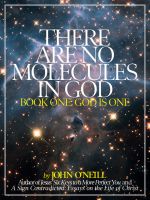 There Are No Molecules in God
by

John O'Neill
This book explores the nature and perfection of God, to give us a clearer idea of Who God is, and why God is so important to us and to the eternal happiness He has prepared for us. In presenting Christ's revelation and the Church's teachings on the mystery of God's self-existence and absolute perfection, I hope to pass on to the reader an adult understanding of God's infinite perfection.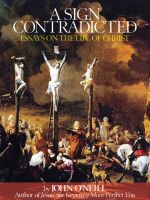 A Sign Contradicted: Essays on the Life of Christ
by

John O'Neill
A collection of twenty-two essays on the life of Jesus to give you more of a sense of being there so that you might more readily experience something of what others who were actually there with Jesus saw, heard and felt. The book covers in four parts the conception and birth, the 6 journeys of the 3-year public ministry, the crucifixion and death, and the resurrection and ascension of Jesus.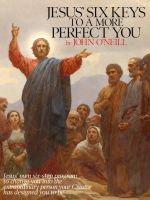 Jesus' Six Keys to a More Perfect You
by

John O'Neill
Jesus' 6 Keys to a More Perfect You presents Jesus' teachings on the six keys to living an active, relational spirituality through merciful service to needy others in this time and place. Each of the keys demonstrates how you can transform yourself, step-by-step, into the effective agent for positive change in this world that your Creator designed you to be.
John O'Neill's tag cloud