Jolly Sage
Biography
I am a nondual and Buddhist philosopher who enjoys the practice of meditation, alertness, and general compassionate living. Those sentient beings that are less fortunate than us, and those that are more fortunate, deserve our compassion and our respect, if for no other reason than the fact that they are like us. They share our desire to be happy, and in this we are all alike. We all want to be happy.
Books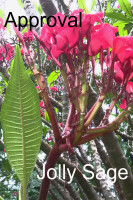 Approval
by

Jolly Sage
Do you constantly seek approval? In this short work, we explore the consequences of approval seeking, and the real world manner in which such a habit can be overcome.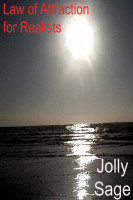 Law of Attraction for Realists
by

Jolly Sage
Most law of attraction advice includes what could be interpreted as grandiose claims that sound like wish fulfillment and magic. While some are true, the underpinnings of this powerful method of living is often left unexplained. In this work, we try to explore why this law is actually true.
Jolly Sage's tag cloud