J.G Adams
Biography
After growing very sick and no longer being able to work my late wife convinced me to follow my dream of writing. After she passed away I lost the drive to write. It was my now girlfriend that gave that drive back to me. I completed my newest work and now have moved on to the second book of the series. I believe it is my job as a writer to constantly improve my skill, art and craft. I feel that I am doing a rather good job at doing that as the next book in the shattered earth saga so far out weighs the first greatly. Stay tuned, stay free, stay well.
Books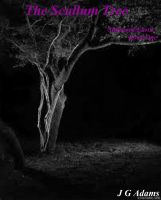 The Scullum Tree : Shattered Earth Book One
by

J.G Adams
Join Quinn and her friends as they journey to save their world from a ruthless emperor to reunite their hemisphere with that of the North. They must battle across a city spanning most of the southern hemisphere to save millions of enslaved children.
J.G Adams' tag cloud