Alex Jones
Biography
Alex is a Clinical Psychologist who lives and works in Ontario, Canada. "Walls" is the first novel in his Identity Trilogy series, featuring Dan Whitney. He has recently release Part Two of the trilogy, "Faces", as well as "Angela's Eyes", a Prequel that links and supplements "Walls" and "Faces". In his writing, Alex has combined his understanding of human identity and personality, his passion for helping victims of trauma, abuse, and Post-traumatic Stress Disorder, and his love of reading fiction, to create a unique brand of psychological suspense novel. His writing is rich with complex characters, resulting in an abundance of internal and interpersonal conflict, dysfunction, and tension. Alex also enjoys travel and photography. All of the photographs on his web site, www.alex-jones-author.com , were taken by Alex in Cinque Terre, Italy, where he found the inspiration for Walls and for the one of its main characters, Francesca Capellini.
Where to find Alex Jones online
Books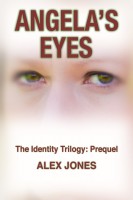 Angela's Eyes
by

Alex Jones
Two moments changed Angela Baranyi's life forever. The first was meeting her hero, Pastor Soren Kristiansen, in person when his popular Ministry came to town. The second was the instant that a strange woman snapped a candid portrait of her as she hid on the streets. The first moment triggered her fall from innocence, the second began her quest to reclaim her life and to make the good Pastor pay.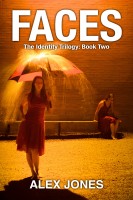 Faces
by

Alex Jones
Faces, a story of three women's worst nightmares come true. Anika Kristiansen, her 5-year-old son abducted by her husband, an enigmatic evangelist. Francesca Capellini, a battered spouse charged with murdering her abusive husband. Angela Baranyi, missing and presumed dead. With the same kind of suspense as Girl on a Train and Gone Girl, Faces is both a romance and a suspense-filled thrill ride.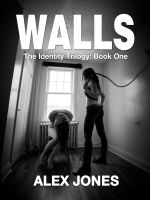 Walls
by

Alex Jones
Walls is the story of psychologist Dan Whitney's inner struggle between his values and beliefs, his loyalty to his wife, and his basic human drives. It is an erotic story of Dominance, Submission, and survival, combining complex plot and characters like The Girl With the Dragon Tatoo and the Milennium Trilogy, but with the sexual energy of Fifty Shades of Grey.
Alex Jones' tag cloud