Jon Stonger
Biography
Jon Stonger has a degree in Mathematics from the University of Kansas and is an author of novels and short stories. He's spent the past few years wandering the Earth, living in places as diverse as Granada, Istanbul, Prague, and Seoul. He's finally settled in the United States, where he resides in one of the few states that has banned winter.
Where to find Jon Stonger online
Books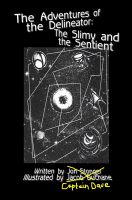 The Slimy and the Sentient
by

Jon Stonger
The universe is a very serious place. Now, it has a leader with the captainlyness to confront the issues (and slimy aliens) that face it. Meet Captain Dave and the crew of the Delineator in their first book as they battle sliminess and pursue their exciting mission. Which has something to do with space.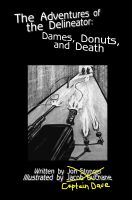 Dames, Donuts and Death
by

Jon Stonger
Dames - Some of them need to be rescued, and some of them join the crew to help avoid a lawsuit. Donuts - They're delicious. If the crew can't resist their sprinkly siren call during a dangerous chase, it may well lead to… Death- It lurks in the universe in many forms. Deadly Ninjas. Pirates with big red noses. Hyperdrive abhoring physicists. And deadliest of all: Giant Tour Groups.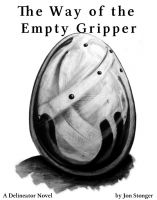 The Way of the Empty Gripper
by

Jon Stonger
Semi-competent Captain Dave and the crew of the Delineator race to decipher an ancient artifact said to contain a map to a lost civilization. They are pursued across the galaxy by a mysterious organization which wants the artifact for its own ends. They must avoid nefarious ninjas, tentacled assassins, and sentient trunk Egbert's mortal enemy: a malevolent briefcase with a glowing red eye.
Jon Stonger's tag cloud