Jon Wilson
Biography
Jon Wilson is an author with varied interests: historical fiction, fantasy, even the occasional murder-mystery. Likewise, he's dabbled in assorted careers -- from fast food server to professional wrestler (with modeling, construction, and lots and lots of retail thrown in the middle).

Something of a nomad, he's lived in several states and a few foreign countries. He currently resides and works in Northern California.
Books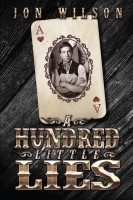 A Hundred Little Lies
When the local saloon announces plans to host a poker tournament, Jack realizes it could spell trouble. One of the many secrets he's been hiding is that he used to be a swindler--mainly cheating at poker, but he had done worse when a situation presented itself. A contest like the one his town is planning is sure to draw some old acquaintances…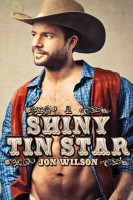 A Shiny Tin Star
In 1903 the sheriff of Creek County, Eugene Grey, unexpectedly finds himself partnered with feisty young Federal Marshal Forest O'Rourke. The marshal is hell-bent on capturing a wanted man. But all is not as it seems. As the manhunt progresses, Eugene slowly works out the true nature of the marshal's relationship to the old man. He finds it impossible to deny the desire he feels.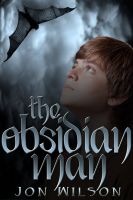 The Obsidian Man
(3.00)
When his village is massacred, Holt is rescued by the Danann, a mysterious race who hope to use his psychic scars to track and destroy the demon behind the attack. However, Holt's link to the demon also allows it to invade his mind. As the pursuit continues, Holt realizes that instead of helping the Danann defeat the demon, he may be leading them all into a deadly trap.
Jon Wilson's tag cloud