Jorge O. Just
Biography
Jorge O. Just was born in San Juan, Puerto Rico. He published his first short story, "La Carta," and a travelogue, Cuaderno de Viajes, while an undergraduate at the University of Puerto Rico. He received his medical degree from the University of Maryland and his training in Cardiothoracic surgery at the University of Michigan. Dr. Just writes in English and Spanish. His debut novel, "Confidencial: Entre La Vida Y La Muerte," about a dead surgeon who is assigned an accountant and malpractice lawyer in the afterlife to help him tidy up his previous life, was published in Puerto Rico in 2004 and sold out the first edition. It was published digitally in 2014. His book of short stories, Scalpels and Prayers, is forthcoming.

Nació el autor en San Juan, Puerto Rico. Mientras completaba su bachillerato en la Universidad de Puerto Rico publicó su primer cuento corto, "La Carta," y su primer libro, Cuaderno de Viajes. Recibió su doctorado en medicina y especialidad en cirugía de la Universidad de Maryland y se especializó en cirugía cardiotorácica en la Universidad de Michigan. Confidencial: Entre la Vida y la Muerte está en la segunda edición impresa en Puerto Rico. El autor escribe en español e ingles y su libro de cuentos, Scalpels and Prayers se publicará próximamente.
Books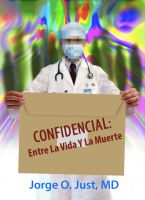 Confidencial: Entre La Vida Y La Muerte
by

Jorge O. Just
Con su humor negrísimo, Confidencial presenta una sátira de la medicina en Puerto Rico. Describe las experiencias de un cirujano durante su enfermedad, delirio y muerte. Dos espíritus neófitos son sus guías en el tiempo entre la vida y muerte hasta la antesala de su destino final. Los jocosos y divertidos comentarios del médico y sus guías efímeros enfocan los valores superficiales contemporáneos.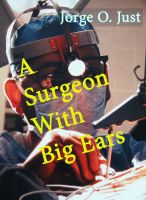 A Surgeon With Big Ears
by

Jorge O. Just
"A Surgeon with Big Ears" describes the turmoil caused by Ross Steingard, an oversexed surgical resident on his cardiac surgery rotation at a big city hospital. His constant hitting on the operating room nurses and other disruptive behavior brings about a surprising revenge.
Jorge O. Just's tag cloud