Joe G Poindexter
Biography
Joe Poindexter, a native of Oklahoma, graduated from the University of Central Oklahoma. Three years later, he graduated from Northeastern Oklahoma State University with a master's degree in public school administration. Joe served as teacher, coach, and school administrator in Oklahoma schools for thirty years. After retiring from education and relocating to Arkansas, he finished another degree in history and government. He taught ten more years at National Park Community College, Hot Springs, Arkansas. There he taught several history courses including Arkansas history. Joe is president of Hot Springs Village Civil War Roundtable. He is also a member of the Sons of Confederate Veterans. He frequently makes presentations to the Civil War Roundtable and to local clubs, organizations, and public schools. Joe is also active in church, where he is a deacon and teaches a Sunday school class. He is also a chaplain at Samaritan Ministries, a homeless shelter for men located in Hot Springs, and he is also active in the Fellowship of Christian Athletes.
Books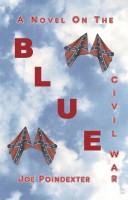 Blue: A Novel on the Civil War
by

Joe G Poindexter
In 1860, after his girlfriend is enticed to marry a parson, David Lofland leaves Hickory Flats, Tenn., to relocate to Arkansas with his family. They experience disappointment and tragedy as they seek a new life. Depressed over his loss and saddened by other family events, David joins the Confederate Army in 1862. The war brings more grief, bitterness, and sadness. Even God seems against him.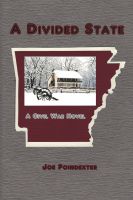 A Divided State: A Civil War Novel
by

Joe G Poindexter
With the start of the Civil War, Willis and three of his boyhood friends agree; if Arkansas, a slave state, secedes as other Southern states have, and if it's invaded by Union troops, they will defend the state, their homes and farms. While they don't believe in slavery, they won't stand by and see a Northern army destroy their beloved state. They eventually participate in the Battle of Pea Ridge.
Joe G Poindexter's tag cloud