Joselyn Vaughn
Biography
I live in the Great Lakes State with my adoring husband, three energetic and ambitious toddlers, and two of the laziest beagles. I believe there is nothing better than a warm hug, a good romance novel and chocolate. When not changing diapers or removing a toddler from a precarious situation, I enjoy sewing, running, shopping at thrift stores and reading books longer than thirty pages. I have two other published books: CEOs Don't Cry and Courting Sparks.
Books
Seeing You Again
by

Joselyn Vaughn
After twenty-five years with Sam, their lives revolving in circles that barely touched let alone overlapped, was it time Margie consigned their marriage to an album of faded photographs? Can the happy-go-lucky shenanigans of the retirement community remind Margie and Sam that falling in love has no age limit?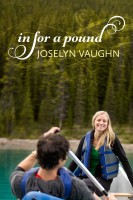 In For a Pound
by

Joselyn Vaughn
When he finds out his father is ill Joshua Pounds speeds to Pine Bottom to take care of him, expecting to spend his time bouncing between doctors' appointments and cancer treatments. His first task, however, requires a canoe paddle and helping his father's friend win the honeymoon of her dreams. One things for sure, he never thought about falling in love with an engaged woman.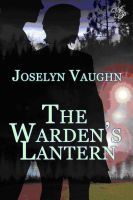 The Warden's Lantern
by

Joselyn Vaughn
During a massive thunderstorm, Barbara and Elmer are lured from safety by the Warden's Lantern, the ghostly light Barbara yearns to document. Elmer dismisses it as a trick of the electrical storm, but together they search for the true source of the light. Will they solve the mystery and start a lasting relationship?
Joselyn Vaughn's tag cloud