Joseph J Christiano
Biography
Joe grew up in Connecticut's Naugatuck Valley. A voracious reader since he was old enough to hold a book in his hands, he surprised his second grade teacher by using the word "invulnerable" (learned from a Superman comic book) in a sentence. He wrote his first story at the ripe old age of 11. His published works include the novels The Last Battleship and Moon Dust. His favorite authors and influences include Richard Matheson, Rod Sterling, Agatha Christie, Stephen King, Alan Moore and Neil Gaiman.
Books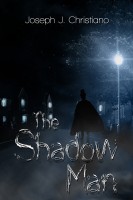 The Shadowman
by

Joseph J Christiano
For Nick Wade, life was an endless series of heroin-fuelled highs and lows. Alienated from most of his remaining family, Nick leads a vagabond existence as one of West Philly's lost addicts. When his girlfriend is killed in a car accident, Nick is ordered to Springbrook Healing and Recovery Center.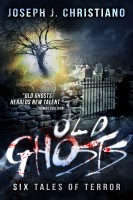 Old Ghosts
by

Joseph J Christiano
Old Ghosts is Joseph J. Christiano's first collection of novellas. These six assembled tales of terror take you from the darkest days of World War II Europe to the idyllic New England town of Deacon's Landing.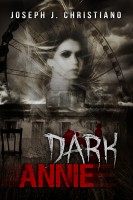 Dark Annie
by

Joseph J Christiano
For nearly three decades the school remains dark and empty. Now the school is rebuilt and ready to accept students once again. A series of seemingly random events arouses the suspicions of police officer Matthew Anderson. Cryptic warnings from unrelated accident and assault victims and the return of Anderson's childhood nemesis bring the legend of Dark Annie back to the forefront.
Joseph J Christiano's tag cloud