Joyce Reynolds-Ward
Biography
Joyce Reynolds-Ward is a middle school learning specialist, horsewoman and skier living in Portland, Oregon. Besides earning a SemiFinalist placement in Writers of the Future, she's had short stories published in publications such as Random Realities, M-Brane SF, The Fifth Di…, Nightbird Singing in the Dead of Night, Zombiefied, River, and Gobshite Quarterly. When not teaching, she's often thundering about on her intrepid reining mare Mocha, living la vida ski bum, and writing.
Where to find Joyce Reynolds-Ward online
Books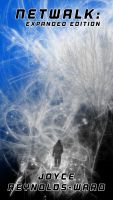 Netwalk: Expanded Edition
The death of Melanie Landreth's oppressive grandmother Sarah Stephens creates a political power vacuum. Melanie's mother Diana fights for political control, Melanie discovers a new technology, NETWALK, and learns about the mysterious device it was designed to control. What alliances can Melanie trust? What is Gizmo? How can she best protect the things most important to her in an uncertain future?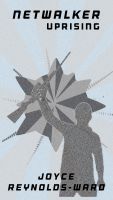 Netwalker Uprising
In a post-apocalypse recovery future, Melanie Fielding fights to protect her family and her business. As an Enforcer--someone who regulates the virtual behavior of personalities uploaded to the Net after their death--she's both a protector….and a target. To guard what she prizes most, she has to ally with her treacherous grandmother, the Netwalker Sarah Stephens--but can she trust Sarah?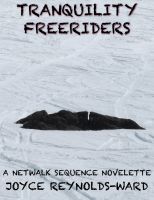 Tranquility Freeriders
Tranquility Moonbase Chief Jennie Spenser has a problem. Not only does she have to deal with emergency transport but she has to manage some lively trainees who are convinced that skis may be the answer to her problem…including Marty and Melanie's daughter Bess.
Joyce Reynolds-Ward's tag cloud