Joy Mawby
Biography
Joy Mawby was born and grew up in Camberley, Surrey. She became a primary school teacher and later Headteacher of three very different schools.Throughout her career she encouraged children in their writing and in the performing arts. She wrote and produced numerous plays for her students.On retirement she moved to Anglesey and, at last, had time to give to her own writing. She runs a creative writing group, has had two plays performed on the island and several poems in local publications. Joy has two children, three very creative grandchildren and two dogs, who keep her fit.
Where to buy in print
Books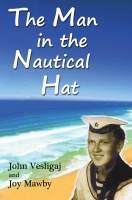 The Man in the Nautical Hat
by

Joy Mawby
Croatia, Bosnia, Serbia... the names of these republics, in the former Yugoslavia, became depressingly familiar in the early nineties. But what was it like before the start of the civil war? What was it like growing up there?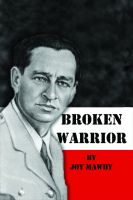 Broken Warrior
by

Joy Mawby
When a 96-year-old Polish man, Konstanty Dzierżek, asks Joy Mawby for English lessons, little does she think that he will take her on a journey through the twentieth century. Interwoven with Konstanty's colourful memories of pre-war Russia and Poland are his own memoirs which record his adventures during and after the war.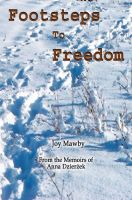 Footsteps to Freedom
by

Joy Mawby
Evacuated from Warsaw at the start of the Second World War, Anna is caught between Nazi air raids and the Russian invasion.After joining the Polish Resistance, she is arrested by Soviet Secret Police, interrogated and sentenced to hard labor in Siberia. Fresh dangers await her as she makes her way to Iran. She gains an insight into the hidden complexities of war and meets many characters.
Joy Mawby's tag cloud