John Roth
Biography
I was born in Sandusky, Ohio in 1955. I grew up there and went to Catholic grade and high school. Oddly enough, when I was in second grade, I thought the public schools in Sandusky were Protestant schools because all the Catholic kids I knew went to Catholic schools. Ah, the innocence of youth! After high school I attended Bowling Green State University in Bowling Green, Ohio and received a B.S. degree in English and History. After college I bummed around for six years working and writing, thinking that my big break as a writer was just ahead. I'm still waiting for that to happen. I eventually went back to school and got a B.S. degree in nursing. I have been an RN for over the past thirty years. I got married, raised a family and kept on writing. I guess the most constant factor in my life has been the pursuit of writing. I live in Northwest Ohio now and work for a large public school system as a nurse.
Smashwords Interview
Books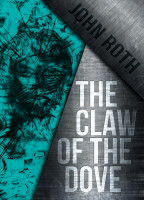 The Claw of the Dove
by

John Roth
The Claw of the Dove is a novel which tries to imagine the life of Lazarus after his resurrection.
John Roth's tag cloud