Jeff Somers
Biography
Jeff Somers (www.jeffreysomers.com) was first sighted in Jersey City, New Jersey after the destruction of a classified government installation in the early 1970s; the area in question is still too radioactive to go near. When asked about this, he will only say that he regrets nothing. He is the author of Lifers, the Avery Cates series from Orbit Books, The Ustari Cycle from Pocket Books, and Chum, coming from Tyrus Books in Fall 2013. Jeff's published over thirty short stories as well; his story "Sift, Almost Invisible, Through" appeared in the anthology Crimes by Moonlight, published by Berkley Hardcover and edited by Charlaine Harris and his story "Ringing the Changes" was selected for Best American Mystery Stories 2006. He survives on the nickels and quarters he regularly finds behind his ears, his guitar playing is a plague upon his household, and his lovely wife The Duchess is convinced he would wither and die if left to his own devices, but this is only half true.
Where to find Jeff Somers online
Books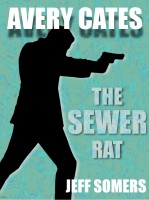 Avery Cates: The Sewer Rat
by

Jeff Somers
(4.00 from 1 review)
A free Avery Cates short story set after the events of The Shattered Gears Omnibus.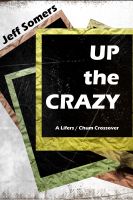 Up the Crazy
by

Jeff Somers
Jeff Somers' novels Lifers (2001, Creative Arts Book Co.) and Chum (2013, Tyrus Books; www.chumthenovel.com) share a universe and characters. This story is a "deleted chapter" from Lifers that offers some background into the world of the horrible, awful people who inhabit Chum.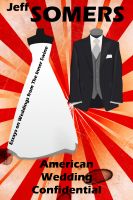 American Wedding Confidential
by

Jeff Somers
Price: Free!
Words: 24,670.
Language: English.
Published: August 23, 2013
. Categories:
Essay
»
Literature
A collection of essays by Jeff Somers (www.jeffreysomers.com) from the pages of his storied zine The Inner Swine (www.innerswine.com). Fifteen hilarious recounts of Jeff's involvement in weddings over the years, compiled and released in celebration of the publication of Jeff's new novel, Chum (www.chumthenovel.com), the action partially centers on a wedding.
Jeff Somers' tag cloud