J.C. Layne
Biography
J.C. Layne is a new author, trying her hand at this writing game. J.C.'s love of music and reading are coupled in her novel, allowing both loves to come to life as one. During the day, J.C. is a techie nerd who looks at tons of numbers all day. Writing fiction allows her creative side to take over for a while and hopefully purge some of that technical nonsense from her brain.

You will likely see a playlist at the end of her books of music that inspired that novel. Be sure to look for it!

J.C. lives in Charlotte, NC with her four fur babies.
Books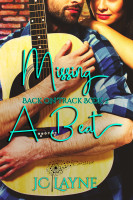 Missing a Beat
by

J.C. Layne
A rock star romance featuring the continuing story of Jes and Mitch that picks up where Perfect Timing left off. Jes and Mitch finally got together, then tragedy struck. A ghost from his past re-appeared and is hell bent on destroying their relationship. Will Jes recover from her attack? Will their love carry them through? Or will the ghost finish the job?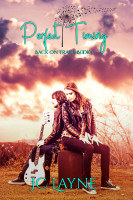 Perfect Timing (Back on Track Series Book One)
by

J.C. Layne
Jes is a production assistant for Brett, one of the most sought after producers in the music industry. Together, they run Peach Buzz Studios. Mitch, a musician and Brett's best friend, is moving home to Atlanta to record a new album at Peach Buzz. When Mitch meets Jes, sparks fly, but Jes has been burned by musicians too many times. Can he convince her that he's different and win her heart?
J.C. Layne's tag cloud