Julius O. Akubo
Biography
Julius Ojonugwa Akubo is a prolific writer and an inspirational speaker from the North Central region of Nigeria. Being a friend of the youth and a passionate Christian filled with the desire to see the Christian youth standing out as effective and productive Christians in the society, he envisioned the ACG foundation which is effortlessly imparting Christians and youths via articles,workshops and seminars amongst which is the annual Ideal youth workshop that empowers Christian youths for self reliance. His passion for writing envisioned the Treasure Magazine, an inspirational magazine that offers writers of different themes the opportunity to reach a larger audience of readers. He is the president of JOPA foundation an advocacy NGO that fights hunger in the life of the poor,widows and the fatherless in the society.He is based in Nigeria and is a graduate of Economics from Kogi State University, Anyigba Kogi State,Nigeria.
Where to find Julius O. Akubo online
Books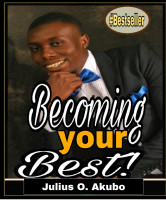 Becoming Your Best
by

Julius O. Akubo
Becoming your best is a constant process that you must do daily as you breathe, speak, move, and even seat. Becoming your best is all encompassing and widely oriented. It involves criticizing and being criticized. It is a life we must live. It's not a concept reserved for the old neither is it an ideology that must just be learnt by the young it's what every man must do to be truly fulfilled.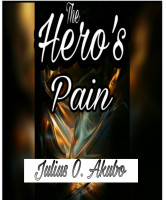 The Hero's Pain
by

Julius O. Akubo
This book is a fictional novel that exposes the innocent wickedness of the supposed good on the weak. It is a love story between a great farmer Adejoh of a fictional pre-colonial society and a fair pretty lady Ajanigo that had rejected many suitors in the past for reasons best known to her. The book narrates the tragic disappointment that broke out of a mysterious war between two great kingdoms.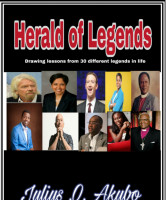 Herald Of Legends
by

Julius O. Akubo
This book is compiled in a manner that will empower and expand your drive towards becoming the best of the success picture you have being painting or have painted about yourself by bringing you to the knowledge of some great legends across the world. You shall not only be informed on their achievements but shall also be exposed to some key lessons from their lives.
Julius O. Akubo's tag cloud