Neil Larkins
Biography
A "golden-ager" (whatever that is) now living in Arizona, I was born in Kansas and raised in Colorado. Back in the sixties I tried college but couldn't make a go of it. But college wasn't all bad: it was where I met my first wife, Teresa who gave me a wonderful daughter and thirty-three fascinating and adventuresome years until she succumbed to breast cancer. During those years I worked my butt off as a tradesman 'til I retired. In 2005 I met and married a wonderful lady who is everything to me. No, not much interesting about me, but I hope that you will find my stories compelling and make you want to read more. Thanks.
Where to find Neil Larkins online
Books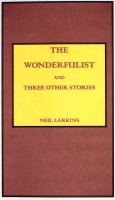 The Wonderfulist and Three Other Short Stories
by

Neil Larkins
"The Wonderfulist" Willie returns on business to the town he grew up in with no desire to visit his past and encounters an oddity that forces him to change all he'd remembered about that past. "Jack be Simple" Jack and the whole world is forced to witness a battle to the death between two very opposite intergalactic entities. Two others: A comic short, and a nod to the hard-boiled detective.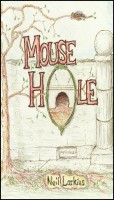 Mouse Hole
by

Neil Larkins
Nine year-old Richard is scared of the spooky old mansion on Sycamore Street. But that doesn't stop him from following his impetuosity to "clear his good name" when he imagines he's accused of a burglary there. He enters the estate and accidentally discovers what he thinks is a clue to solve the police-termed mystery. Now Richard's problem: Get anyone to listen and believe him.
Neil Larkins' tag cloud