Justin Blakeslee
Biography
Justin has just recently ventured into his writing career, but inherently had a love for writing and it has always been a strong part of him. Regardless of the subject, Justin always enjoyed finishing term papers, editorials, or short stories. He is working on a Novel and intends to produce multiple short stories in the near future. Justin lives in central New York with his wife. As he continues to write, and discover other authors and their works, he hopes to broaden his perspective on quality writing and storytelling.
Where to find Justin Blakeslee online
Books
The Mystical Oak
by

Justin Blakeslee
Billy Jacobson, a young boy, was fixated on getting presents for his family on Christmas. Without any money to buy them, he finds himself searching for the man in the big red suit for help. Who he stumbles upon instead reveals a secret that had been tucked away for centuries.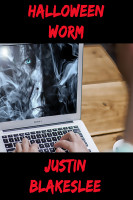 Halloween Worm
by

Justin Blakeslee
Jerry is just an average worker at a networking security company, but he finds himself in an extraordinary situation that threatens his life and the world as he knew it. He has to find a way to stop this uncontrollable situation before Halloween brings a wave of evil upon the world.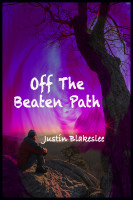 Off The Beaten Path
by

Justin Blakeslee
Anthony Meyers set out on his mountain trek to have a relaxing getaway, during the days leading to Halloween, only to have it cut short by a supernatural encounter. After what he found, he wished he had stayed on the beaten path all along.
Justin Blakeslee's tag cloud