J. Wesley Sullivan
Biography
J. Wesley Sullivan (1921-2007) was a newspaper editor and columnist for Salem's Oregon Statesman and the Statesman-Journal. He went straight from piloting B-17s in WWII to the newsroom, and he continued working with newspapers, writing a weekly personal column, until his death. He has been inducted into the Oregon Newspaper Hall of Fame and the UO Journalism School's Hall of Achievement. J. Wesley Sullivan is the author of three books: Jam on the Ceiling, To Elsie with Love, and My Wife Has Alzheimer's.
Books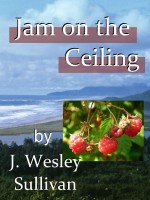 Jam on the Ceiling
by

J. Wesley Sullivan
As a newspaper columnist of many years, Wes talked about writing a book but didn't realize he'd already written one until his sons went through more than 700 of his columns and compiled the best into Jam On The Ceiling. In this book, Wes talks about Oregon history and politics, the changing times and technology, traveling, hiking, and building a log cabin with his son William L. Sullivan.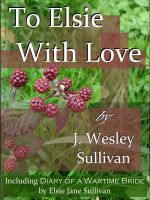 To Elsie With Love
by

J. Wesley Sullivan
On their 49th anniversary, Elsie asked Wes to write the story of their marriage for her. The memoir that he wrote takes the reader on a journey from college days at the University of Oregon through WWII and into the years Wes & Elsie spent building a family together, bolstering their community, and exploring spirituality.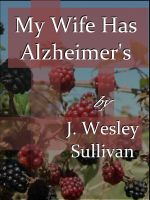 My Wife Has Alzheimer's
by

J. Wesley Sullivan
(5.00 from 2 reviews)
The personal journey of J. Wesley Sullivan as he became the caretaker for his wife, Elsie. After fifty years of marriage, Elsie slowly succumbed to Alzheimer's, and Wes -- a newspaperman -- wrote journals to help himself deal with the growing pressures of her condition. He combined those journals into this book, hoping it could help others facing a similarly devastating situation.
J. Wesley Sullivan's tag cloud