Kate Lyons
Biography
Kate was born in 1922, and spent her childhood in the Yorkshire-Lincolnshire area. She trained as an english teacher, but met her husband, the architect Eric Lyons, before beginning her teaching career. Kate and Eric set up home in Surrey, at East Molesey, in a large Victorian house. Here, Eric established his practice and Kate wrote drama and poetry in the interstices between bringing up four children. As the children grew up, she returned to teaching
and taught english and drama in local schools.

Always a keen theatre-goer, children's drama became a central part of her life. She wrote a series of plays for children, producing them at the schools where she taught. Kate was one-woman production team, making costumes and minimal, portable sets for the plays. When she stopped teaching, she ran drama groups for children from her home. Some of her young actors went on to act
professionally.

Throughout her life, Kate wrote heartfelt but carefully crafted poetry. Some of her work was published in periodicals, but it was only in her seventies and eighties that she self-published some selections of verse in four anthologies.
Books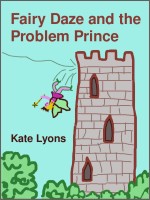 Fairy Daze and the Problem Prince
by

Kate Lyons
More crazy adventures for sub-fairy Daze. The Fairy Queen's briefing to Daze is not only belated but also quite wrong. When she finally unravels the situation, she is faced with negating a spell cast 20 years before by the wicked fairy Maledina. On the way, we enjoy incompetence, jokes, songs, a ventriloquist, and sundry chaos. Suitable for kids from 6 to 16 -- and for their parents too.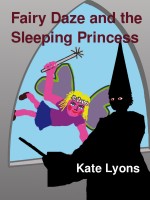 Fairy Daze and the Sleeping Princess
by

Kate Lyons
A hilarious play for children. The Fairy Queen has charged Fairy Daze with responsibility to ensure a happy ending to the well-known story of the Sleeping Princess. But the Fairy Queen is a little out of touch with the modern world, and Fairy Daze is neither experienced nor focused... Great fun for the kids, and heartily enjoyed by their parents too.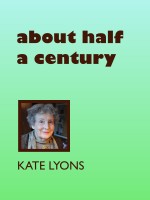 About Half A Century
by

Kate Lyons
Kate Lyons wrote poetry throughout her life, drawing inspiration from her family and her social milieu. In 1996, she published for friends and family a limited edition of verses spanning half a century. Two decades later, they are as fresh and enjoyable, so we are pleased to bring them to a wider readership. Here they are: about 50 poems, about 50 years - about time!
Kate Lyons' tag cloud