Kateri Young
Biography
Born on July 4, 1972 in North Charleston, South Carolina. Kateri grew up between NY and South Carolina. Graduating from the last all Black Boarding Schools in Laurinburg North Carolina. After that, she received a degree in Psychology. And later gave birth to a baby boy. She began writing short stories and poems, and then she decided to pursue writing a novel. When it was finished, she tried to get it published. Receiving many rejections since the year 2000. She raised her son and attended Culinary School, where she received a degree in Culinary Arts. And has been a Chef ever since. Eventually she opened up Purple Diamond Caterer and caters events between writing.
Where to find Kateri Young online
Videos
A Perfect Murder
The Official Trailer!
Books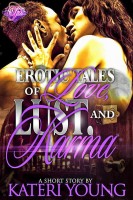 Erotic Tales of Love, Lust, and Karma
by

Kateri Young
We all have a sexual fantasy that we want to explore. In this book of short stories these woman explore those fantasies. Whether they meet a man on the train and go back with him to the hotel. Or misbehave and get a spanking in the kitchen with a paddle. Or maybe it's the woman that can't control her sexual desires. Come lose yourself in these stories of Love, Lust, and Karma!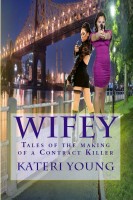 Wifey Tales of the Making of a Contract Killer
by

Kateri Young
The educated Contract Killers also known as the Ghost Squad! We wanted to share where we come from and how we ended up becoming killers for hire. Many people stay on the straight and narrow in life. Well we did but we also choose the forbidden path also.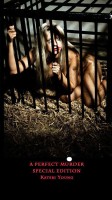 A Perfect Murder Special Edition
by

Kateri Young
"A Perfect Murder brings to life the hidden taboo of Human Trafficking." "A riveting tale of one Girls survival and escape back into love of self!"
Kateri Young's tag cloud