Kat Sanders
Biography
Kat Sanders (aka Zaubrer) is a bisexual, wiccan, graphic artist, photo-manipulator, writer and crafter living in Glen Allen, VA. You can see her work on Deviant Art, Handmade Artist, Examiner.com, her blog, Wicked Pride, and her website, How To Witchcraft.
Where to find Kat Sanders online
Books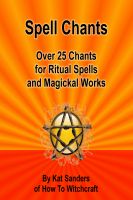 Spell Chants: Over 25 Chants for Ritual Spells and Magickal Works
by

Kat Sanders
Kat Sanders, owner and head writer for the How To Witchcraft blog, brings you over 25 spell chants that you can use in your rituals, spells and magickal works. Take these chants an incorporate them into your money, love and fertility spells.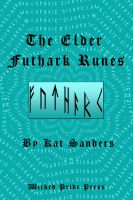 The Elder Futhark Runes
by

Kat Sanders
(1.00 from 1 review)
The Elder Futhark Runes were made up of 24 basic runic letters. There were more added at points in time, but this e-book will only focus on the basic 24. The basic 24 are the runes that are normally used in divination and runic magic. The Elder Futhark alphabet starts with Feoh and ends with Dag. Each letter has its own meaning and correspondences.
Kat Sanders' tag cloud