Katy Lewis
Biography
Katy Lewis grew up in the Midwest where not a lot happened amidst the cornfields, so books held a fascinating means of escape. She loves all things quirky, and developed the ability to see humor in almost anything. After doing stints as a bartender, English teacher, and marketing copywriter, she followed her muse's less-than-gentle nudge and began writing mysteries. Katy lives in central Illinois, still in the midst of those cornfields, where a lot still doesn't happen.
Where to find Katy Lewis online
Books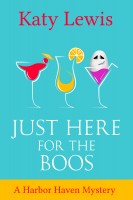 Just Here for the Boos
by

Katy Lewis
Meet Kaycee Caraway – part Martha Stewart, part Inspector Clouseau. When she finds the body of her ex-husband Joey on his kitchen floor, it's up to Kaycee to find his killer if she ever wants to get his spirit out of her life. It's bad enough his ghost is naked, but Joey doesn't seem to be in a hurry to leave.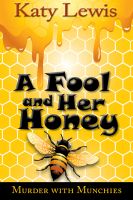 A Fool And Her Honey
by

Katy Lewis
Wannabe musician Pagan Johansson has never been conventional, so slathering honey on herself for her lover to lick off isn't all that odd. That he dies because the honey was poisoned, though, is out of her comfort zone. Facing quality time in the slammer, Pagan goes on the lam and enlists the help of some less-than-refined pals to help her discover who poisoned the honey.
Katy Lewis' tag cloud