KC Riley
Biography
Over 20 years of working in corporate roles that have taken me around the globe I found writing about what I observed began to grow into ideas and structures that eventually poured into books. An avid photographer, cook, painter, and card player if you don't find me in these vices, then start looking for me traveling, studying history, and looking for the next great wine and food combination.
Where to find KC Riley online
Books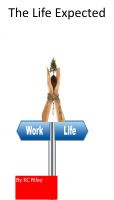 The Life Expected
by

KC Riley
Dean knows what he wants out of life and sets about making sure he gets it. Sean doesn't know what he wants out of life and runs into unexpected circumstances that take his life in different directions. Watch the journey each takes to build their lives successfully and what the cost is to each man along the way.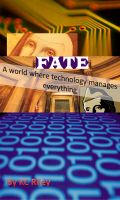 Fate
by

KC Riley
50 years from now the Federal Government is regulating food and power resources and a sub culture emerges to survive the increasing micro-management of the government. In this world credit does not exist, cars are outlawed and technology drives how shared responsibility for transportation, energy, and food are distributed. How does this world cope when they lose the compass of past traditions?
KC Riley's tag cloud