Keith Bodayla
Biography
Keith recently released his debut novel, Work in Progress, for the Kindle. His short story collection, Not My Problem, is currently available for the Kindle and Nook. He's half of But You're Wrong podcast available through iTunes. He lives in Western Pennsylvania, grew up in New Jersey and spent a few years in Boston - but don't hold any of that against him.
Where to find Keith Bodayla online
Books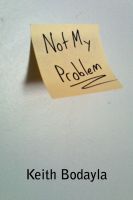 Not My Problem
by

Keith Bodayla
We're all looking for something in life, whether we consciously think it or not, we feel like something is missing. We seek what's absent, or fill its void. If we fail, we find excuses. The search is the great unifier that connects all of us and the main characters of each story in this collection.
Sound
by

Keith Bodayla
A crime thriller about a guy who got in too deep with drug cartels. He's tortured for information, and hoping for a way out. But does he find it?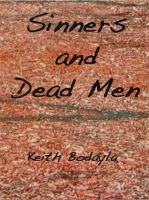 Sinners and Dead Men
by

Keith Bodayla
(5.00 from 1 review)
"Sinners and Dead Men" is the story of a young man named Billy who meets the man who killed Billy's parents fifteen years ago. Billy visits the former outlaw in his jail cell while the rest of the town is at church. They talk, learning more about each other and their lives before and after they crossed. Billy is faced with a terrible urge and decision.
Keith Bodayla's tag cloud