Keith Jenkins
Biography
Having been a fisherman and an avid book reader for about four decades it seemed a natural progression to combine the two and start writing about my experiences, opinions and general views on carp angling. I began writing magazine articles in the early eighties, and the pride of getting them published spurred me on to write more. By the mid nineties I was writing a regular column in a popular monthly magazine, which led to people asking if I would write a book. The usual way to write about ones fishing experiences is autobiographically, but I wanted to try something a bit different so I decided to write a novel and six months later, in 1999, I completed The Myth. It was well received initially, and seemingly achieved a sort of cult status over the following years; it still entertains anglers to this day. The story is quite timeless, following the gradually converging paths of a young boy and a small, but rapidly growing fish over four or five decades. After the publication I thought that was it; my excursion into novel writing was complete and I could sit back and bathe in the faint glow of recognition. But then people started to ask whether there was going to be a sequel. Initially I said 'No!' but the more it filtered through, the more my mind began to create characters and a storyline. The result was The Keeper, which came out in 2010, and that also received many plaudits. Being ten years further on in my life, the book was a little different from The Myth - the same as my outlook on fishing and life in general was different from a decade earlier - and the storyline and characters reflected that. The result, from my point of view, was a more rounded novel but opinions are still divided as to which is the better of the two. People who have read both generally like them both, but 'favourites' are difficult to pick. The question now is whether there will be a third and, once again, the answer had been 'No!' until a few months ago when, once again, my mind started its subconscious creative process. So, at this moment, a framework is in my head and a few scribblings on scraps of paper are starting to accumulate, the next book it seems is a work in progress...
Where to buy in print
Books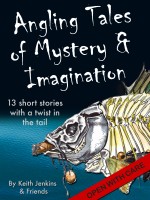 Angling Tales of Mystery and Imagination: Thirteen short stories with a twist in the tail.
by

Keith Jenkins
Keith Jenkins and fellow angling writers Harry Haskell and Mark Walsingham have collaborated to create a selection of fishing stories with a bit of a twist in the tail. Each story may not be exactly as it seems. So, if you read these tales by a lake, at night, don't worry; that noise behind you is probably just a mouse or a hedgehog. Probably...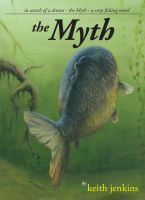 The Myth
by

Keith Jenkins
This tale will resonate with fishermen everywhere. From those first exhilarating twitches of a red-tipped float, to the camaraderie and friendship that a sport like angling can provide. Stan's fascination with water sees him begin a journey, and a passion, that will last a lifetime. As Stan and the carp journey through the years, the final outcome is in the balance as their paths eventually cross.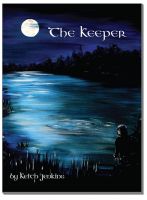 The Keeper
by

Keith Jenkins
This isn't just a book about fishing, although that is the thread that stitches everything together. The span is broad, and the book reflects what we see but sometimes fail to recognize. The changing of the seasons; the constant battle for survival – both animal and human; the varied characters and personalities we encounter in our lives who inevitably mould us into who we eventually become...
Keith Jenkins' tag cloud