William Kellar
Biography
William (Bill) Kellar was born in Indio, California, during the Great Depression. He grew up in Pacific Grove, California; entered the U.S. Air Force during the Korean War, where he received his Honorable Discharge. Bill married his sweetheart, Sharron, in 1955 and they have a married daughter and granddaughter.
His education led him into Construction and Development of Commercial and Industrial Properties where he devoted his education and talents to building medium to multi-story construction projects along with one of his best friends Ed Thorpe, President of E.W. Thorpe, Inc.
Bill's great-grandparents, grandparents, uncles and including his father grew up in the cattle business. During some of his summer vacations Bill, along with his brother, Dick and his cousins were fortunate to help on his grandparent's and uncle's ranches. And although his brother and he were only ten and eleven years old they learned to ride and work along with their cousins on the ranches.
His secret love for writing started when he wrote biographies of his ancestors and short stories of how some of the adventures of those characters that were in the old Wild West. Some of the relatives and old-timers would tell outrageous and hilarious stories of the old Wild West and Bill became intrigued by the stories as he grew older.
He began his first full length fictional novel after he retired from the Construction business. "Three Gold Rings" was finished in 2009 and is currently published as an E-Book by Smashwords, Inc. Bill started his second novel in 2010, "Justice with Vengeance" and was finished in 2011.
Books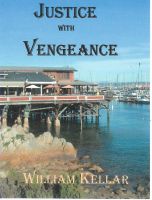 Justice With Vengeance
by

William Kellar
(5.00 from 1 review)
Billy Baker is a former Special Forces marine; he trained in Offensive Combat and Military Occupational Specialty; he also specialized in Martial Arts and earned the rank of Sergeant during his four years of service. Blly lives on his Cabin Cruiser in Monterey Bay and works as a deckhand. He discovers that his girlfriend has been murdered. He seeks to find out why and who she was murdered by.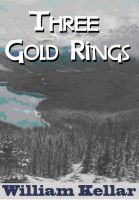 Three Gold Rings
by

William Kellar
(5.00 from 1 review)
The story begins with a romance that has kept Nora patiently waiting for Ed to return to her after being away for over eight months on another cattle drive from Amarillo, Texas to Grand Junction, Colorado. The young and ambitious cowboy, Ed Kelly, Married Nora when she was nineteen years old, and she followed this handsome cowboy through four states on the most exciting adventures of her life.
William Kellar's tag cloud