Danna Kellie Bellamy Tayer Hernandez
Biography
My name is Kellie Bellamy Tayer and I live in New Boston, Texas. I have three children and one grandson. My varied career path includes stints as a bank teller, a retail sales clerk, a U.S. Marine, a journalist and an administrative assistant, but more than anything else, I am a writer. I love to travel, see live theater, read, cook, walk and Zumba. I am a Sagittarius and my favorite shows are: Homeland, Dexter, Arrow, Revolution and Dancing with the Stars. I recently married the wonderful Oscar Hernandez and left city life behind to become a country gal. Drop me a line at kelliebtayer@aol.com
Where to find Danna Kellie Bellamy Tayer Hernandez online
Books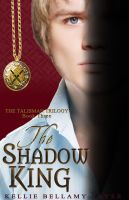 The Shadow King
by

Danna Kellie Bellamy Tayer Hernandez
Laura and her love Miguel are finally reunited and safe in Portugal, but Andrew wants his wife and unborn children back. And his father, the evil Duke of Easton, is set on making that happen. He wants Miguel dead so the vendetta set forth by King George the First against the royal family of Portugal more than 300 hundred years ago can finally be fulfilled. The final book in The Talisman Trilogy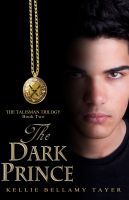 The Dark Prince
by

Danna Kellie Bellamy Tayer Hernandez
The Dark Prince continues the story of The Talisman Trilogy. Laura Calder is now a virtual prisoner of the Duke of Easton. She must marry Andrew Easton in order to protect her family and save the life of her true love, the gypsy prince, Miguel Dos Santos.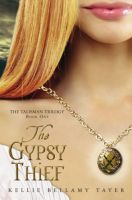 The Gypsy Thief
by

Danna Kellie Bellamy Tayer Hernandez
When 17-year old Laura Calder finds a golden disk outside her Rhode Island high school, she soon finds herself enmeshed in a centuries old gypsy curse and a royal vendetta. She meets two boys, Andrew Easton and Miguel Dos Santos--and soon learns that neither boy is quite who he appears. And before the school year ends, Laura will have to sacrifice her freedom to one boy in order to save the other.
Danna Kellie Bellamy Tayer Hernandez's tag cloud