Kevin Harkness
Biography
Kevin Harkness is a Vancouver writer who has just finished a third career as a high-school teacher. His first two careers: industrial 911 operator and late-blooming university student, were nowhere near as dangerous and exciting as teaching Grade 10s the mysteries of grammar and the joys of To Kill a Mockingbird. He also taught Mandarin Chinese – but that's another story. Outside of family and friends, he has three passions: a guitar he can't really play, martial arts of any kind from karate to fencing, and reading really good stories. In this fourth career, as a writer, he attempts young adult fiction, science fiction, fantasy, and horror.
Where to find Kevin Harkness online
Books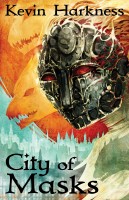 City of Masks
by

Kevin Harkness
Mysterious masked figures roam the city at night--but are they here to fight Demons or the Demonbanes?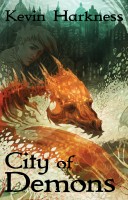 City of Demons
by

Kevin Harkness
Garet's life is forever changed the night his midlands family is attacked. Demonstrating a rare talent for resisting the demon's projection of paralyzing fear, Garet is taken to the city of Shirath to become a Demonbane: one who can withstand the demons' psychic assault, trained in combat, and learned in demon lore. But the ancient city isn't a safe haven, it's a death trap...
Kevin Harkness' tag cloud