Gregory Chambers
Biography
Greg's Bio

Greg Chambers is a Tennessee native and a graduate of the University of Tennessee. He began working with a local family owned Coca-Cola bottler and rose to senior management in the Coca-Cola Company. During his twenty plus year career with Coca-Cola he successfully managed operations of IT infrastructure, technology transfer, business management, and people. Greg managed teams of individuals delivering solutions throughout North America and Europe. Greg was UnChosen during a major reorganization initiative, which left him jobless and with a family to feed and support for the first time in his life. The emotional impact and journey to recovery are key components of this book and provide incredible and relevant experience based content.


Peter's Bio

Peter Jones is an International business entrepreneur. Born in Europe, Peter resides now in the United States and has traveled and conducted business in over 80 countries. He has an incredible knowledge of culture and a talent for working with people of diverse backgrounds. As Peter came to the pinnacle of his career with a European multinational firm several years ago, he found himself ousted by partners and UnChosen. As an entrepreneur, Peter has started companies and then has exited following their sale to larger corporations. He has experienced being UnChosen both voluntarily and involuntarily several times and is passionate on helping others overcome this difficulty.
Books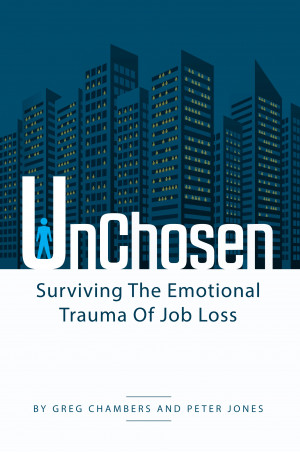 UnChosen
by

Gregory Chambers
Job loss is a traumatic experience that can tear you apart. It is an emotional and traumatic experience that impacts your social, economic and psychological status quo. The work place is not designed to help you recover from being UnChosen. Managers, recruiters, and friends don't understand it, and are unable to help you unless they have also been through the experience.
Gregory Chambers' tag cloud