K.W. Jackson
Biography
K.W. Jackson is a IT professional from Melbourne, Australia. He is married with one son and lives in the eastern suburbs under the shadow of a long extinct volcano. Guitar, drawing, RPGs, computer games, vegetable gardening, organic food, cooking and of course reading are his many hobbies in between writing and drinking italian coffee. K.W. Jackson struggled for over 17 years to complete his first book but that opened the gates for all the rest. For anyone reading this know that: "Do not ever, ever, give up on achieving your dreams. Life is too short."
Where to find K.W. Jackson online
Books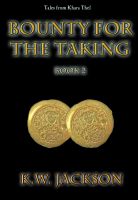 Bounty for the Taking: Book Two
A witch-cursed earring. An uprising of bandits or are they just men who want to be free, and the search for a Professor-Regent of the college of archmages. Kragor continues on his path towards greatness, and darkness. Join the brothers Skarsayer their trials and adventures across the strongly realised world of Khara Thel.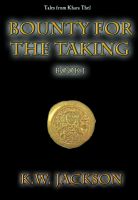 Bounty for the Taking: Book One
A mission to assassinate an orcish king, the spirit of a great demiurge wants a new body, and ogre raiders with a bounty on their heads for the taking. The three brothers Skarsayer are drawn through action and adventure towards a life-shattering revelation. A Tale of Khara Thel.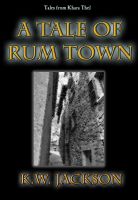 A Tale of Rum Town
Crottle the burglar is being hunted. The vicious smuggler Jenk Sonner and his half-ogre enforcer want revenge. Crottle has one last mystery job before he can rescue the street-urchin Meeze from the walled-in squalor of Rum Town. When the brutal actions of a thug give Jenk a clue how to find Crottle, the burglar's struggles have only started. Low-magic adventure in the alleyways and slums.
K.W. Jackson's tag cloud