Leah Moore
Biography
Hi! Thanks for visiting my page. I live in the Pacific Northwest with my hubby, Eric, and our two dogs, Fergus and Tino. I'm a voracious reader, and on a day in July of 2013 I decided to try my hand at writing an opening line to a book. I wrote it, shared it with my hubby, and with his encouragement, kept writing. Kismet wrote itself in many ways. As I typed, I was always excited to see what was going to happen next, almost as if I were a third party participant watching the author over her shoulder. I never planned on writing a book, in fact I've never even written a short story other than what was required during school. Life can be full of unexpected twists and turns. 18 months later and I have three books published and am still writing. Only time will tell if I continue, but I'm having fun at this point and I hope my readers enjoy the exciting and often gut wrenching lives of Garrett, Riley, Ryan, Sam, Jason, Iris, Chase, Jasper, Gear, Zander, and the rest of the gang. Thanks again for taking time to check out my page. You can follow new updates on my Facebook page at www.facebook.com/authorleahmoore. Happy Reading! ~Leah Moore
Where to find Leah Moore online
Books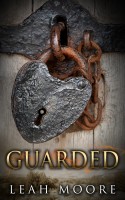 Guarded
Jason finds himself feeling inexplicably depressed and restless, with the need to leave his home pack and strike out on his own. Once on the road, Jason crosses a suspicious and dangerous pack with, what he believes to be, a scared human in their midst and soon finds himself ensnared in more than he bargained for. Who will save him if he decides to join the tainted pack?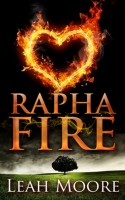 Rapha Fire
As Sam's truth of her unknown heritage reveals itself, Ryan, Jason, and Jasper work as a team to protect her. When it proves too much to handle alone, assistance is offered by an unlikely source, and they race against the clock to eradicate a dangerous threat and release Sam from her deadly self-made prison.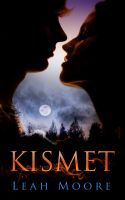 Kismet
Riley, a human, and Garrett, a wolf shifter, are meant to be together. But will the Wolf Shifter Elder Council allow Garrett to break their first law and tell a human about their existence? If not, it could mean both of their lives.
Leah Moore's tag cloud