Peter Birk
Biography
Peter Birk was born in Oakland, California, but was raised in Decatur, Illinois. He started writing in grade school, and never stopped to look back. He studied fiction writing at Knox College in Galesburg, Illinois and at Illinois State University in Normal, Illinois, where he was privileged to work with Robin Metz, Robert Hellenga, and David Foster Wallace. He emigrated to Iowa, and has worked a variety of odd jobs throughout Iowa City, but he has been writing the entire time, even through the period wherein he claimed he no longer wished to be a writer.
Where to find Peter Birk online
Books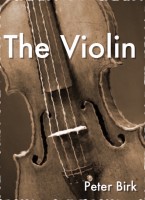 The Violin
by

Peter Birk
Price: Free! Words: 6,500. Language: English. Published: March 11, 2012. Categories:
Fiction
»
Fantasy
»
Epic
(4.00)
Sophie always dreamed of becoming a witch and joining the Coven to protect and serve Raioume, so much so that she taught herself to read, even though mundanes are forbidden to learn how to do so. When it turns out that she has no magic and cannot become a witch, Sophie must learn to find her own place in the world.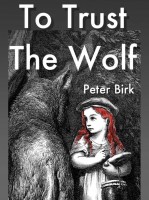 To Trust the Wolf
by

Peter Birk
Price:
$4.99 USD.
Words: 113,060. Language: English. Published: January 20, 2012. Categories:
Fiction
»
Fantasy
»
Epic
As the mundanes riot against the control of the witches, threatening to tear the fragile realm of Raioume apart, the Gran Mater of the Coven races to defend one little girl who holds the key to mankind's future, only to find her beset by ancient demons the Gran Mater had assumed long vanquished.
Peter Birk's tag cloud