Kelly M. Logue
Biography
Hello, my name is Kelly M. Logue, and as far back as I can remember I've wanted to be an author. However, it's only been in the last few years that I've started publishing my stories online. I'm a man of eclectic tastes, and that reflects in the stories that I write. So far, I've written: A Lovecraftian horror story, a jungle adventure, a decent into corporate hell, a movie of the week type thriller, and tales of a malignant city. Are they perfect? No. Were they fun to write? Hell, yes! And, I hope you'll have a lot of fun reading them too.
Books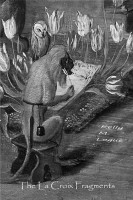 The La Croix Fragments
by

Kelly M. Logue
It was old, when the trees were still young. It stalked the woods in borrowed skin. Its bones rattled as it drew near. It had no need of eyes, as it was born in the darkness before the light. It had no name, but responded to the shrill cries of fear and madness.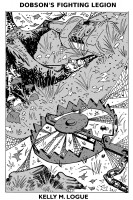 Dobson's Fighting Legion
by

Kelly M. Logue
The jungle likes to keep its secrets. It hides these secrets from prying eyes, behind big leaves, and thick vines. Man may stumble on some secrets, by accident. But the big secrets, the scary ones, the ones that mankind was never meant to know, those the jungle always keeps well hidden… until it's too late.
Kelly M. Logue's tag cloud