Julia & Marty Kramer
Biography
Julia and Marty Kramer are a daughter-father writing team in Austin, Texas. They enjoy riding bikes, reading, hiking, staring contests, basketball, dancing, making pizza, eating pizza, and speaking with foreign accents.
Where to find Julia & Marty Kramer online
Books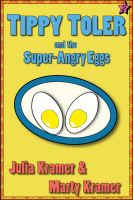 Tippy Toler and the Super-Angry Eggs
by

Julia & Marty Kramer
Tippy Toler loves sleepovers. Loves them!!! OK, she's never actually made it the whole way through the night at a friend's house. This time will be different, though … no matter what kind of eggs might be there.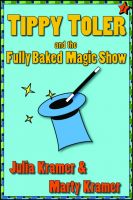 Tippy Toler and the Fully Baked Magic Show
by

Julia & Marty Kramer
Tippy Toler is not the kind of girl who lets turtles into the house. At least not anymore. She's also not a kid who sits idly by while the animal shelter needs her help. In this first book of the series, Tippy Toler and her five and a half best friends set their sights on staging a fundraising magic show to remember. Perfect for ages 6-9.
Julia & Marty Kramer's tag cloud