Jare Ajayi
Biography
The author, Jare Ajayi is a poet, novelist and playwright. One time Assistant General Secretary, Association of Nigerian Authors (ANA), Ajayi lives in Ibadan, Oyo State, Nigeria where he practices as a journalist and social worker.
A mass communicator, administrator and literary critic, Jare Ajayi has been practicing journalism for upward of 29 years and has been in social service/community development and human rights advocacy for 16 years. He has authored many books some of which earned him awards locally and internationally. One of them being the International Poet of Merit Award bestowed on him in Washington D.C. USA in 1994. Currently, General Secretary of Oke ogun Development Council, a grassroots-community based organization committed to local development, Ajayi in 2001, started what can be regarded as a big innovation in Nigerian journalism; publishing a bilingual grassroots newspaper in both English and Yoruba in one single edition. That newspaper is called Oloye News/Oloye Gbode.
Jare Ajayi, who once taught Journalism at the Nigerian Institute of Journalism, Ibadan, is a Member of the global body, Institute of Journalism Educators (IJE) and used to be the Secretary General, League of Veteran Journalists among others. He was born at Igbeti, Oyo State of Nigeria.
An activist in terms of advocating and fighting for the rights of the less privileged, Ajayi, a Justice of Peace (JP), dedicates himself to activities geared towards emancipating the downtrodden and edifying the human person.
Besides the foregoing, Jare Ajayi is also the Executive Director, Reproduction Rights Society of Nigeria (REPRONIG) – an organization committed to the protection of rights of intellectual property workers, especially those in the literary, visual and meta-textual genres.
Books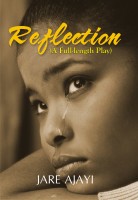 Reflection
by

Jare Ajayi
Reflection is an episodic drama predicated on the sanctity which some societies place on marriage and procreation and the stigma which a childless adult always carries. In a very moving, emotion-laden yet entertaining manner, the play takes us through various ages that reflect varying cultural practices and world outlook. It is a very good window into some other cultures.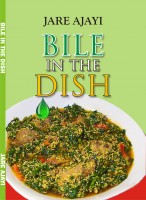 Bile in the Dish
by

Jare Ajayi
'Bile In The Dish' is the story of a burning desire – a desire which percolates through three generations. Written with charm, wholesomeness and bustling innocence, the book tells the story of how man, although born to be free, is made to find himself in artificial chains wherever he turns to. The book takes the reader from the rural area to the metropolis in an unforgettable ride.
Jare Ajayi's tag cloud