Corey M. LaBissoniere
Biography
Corey M. LaBissoniere is a resident of Houghton, Michigan in the northwest part of Michigan's Upper Peninsula. He is a graduate of Houghton High School, Gogebic Community College and Michigan Technological University. When he is not writing, he works as an Adoption Specialist at a local Agency, enjoys a good game of billiards with his father, delights in extreme sports, likes outdoor activities, loves to travel and appreciates a good story.
Where to buy in print
Books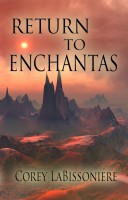 Return to Enchantas
by

Corey M. LaBissoniere
It's been over fourteen Enchantian cycles since the 'Battle for Enchantas'. Peace and prosperity has been restored for the most part, but the goddaughter of the witch and warlock, now the self-proclaimed Empress, is roaming free, wreaking havoc over the lands, terrorizing villages and threatening their newly developed way of life.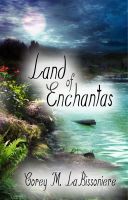 Land of Enchantas
by

Corey M. LaBissoniere
Ryan, Mel, Sally and John are strangers on their first day of high school. They know nothing about each other and are unaware of the secrets held beneath their small town. Within the depths of an old mine lay a magical portal to a colorful world inhabited by talking animals, screaming vegetables, evil sorcerers and other mythical creatures.
Corey M. LaBissoniere's tag cloud