L.R. Bourne
Biography
L.R. Bourne was born in the Caribbean and was educated in North America. She enjoys writing and reading. She holds degrees in Spanish, Business Administration and Economics. She currently resides in Canada. Hope you enjoyed the story!

Nathan of Aganida is also a Children's Book written by the author available on Lulu.com
I really appreciate you reading my book! If you would like to send any feedback or comments, my email is caciquecarib@hotmail.com.
Books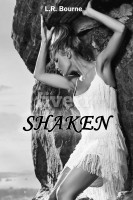 Shaken
by

L.R. Bourne
What if a young inexperience girl matched off to college in a different country to encounter the unknown while balancing two worlds? The novel shows her overcoming the naivety of young adulthood while battling underlying trauma.
L.R. Bourne's tag cloud