Lea Wood
Biography
Lea Wood is a Tampa native who was introduced to Eden and Estaban through a mutual author friend while on vacation. When Ms. Wood expressed her interest in writing erotic fiction, Eden and Estaban encouraged her, as they do all their friends, to give it a try. They were so impressed with her initial piece that they signed her right away, not wanting anyone else to snatch her up. Her stories, like Amber's, are based on real events, to some extent. It's up to her readers to decide what is fact and what is her imagination at play.
Where to find Lea Wood online
Books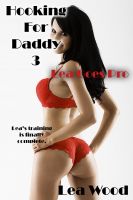 Hooking for Daddy 3: Lea Goes Pro
by

Lea Wood
Lea Wood is beginning to get used to hooking for daddy in this third installment of the Hooking for Daddy series. Join Lea as she gives as a sneak peak into her world as she juggles her relationship with her step-dad Richard, and her new boyfriend Trevor, all while taking on new clients to keep the money flowing.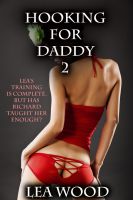 Hooking for Daddy 2
by

Lea Wood
Lea's training is complete. But has Richard taught her enough?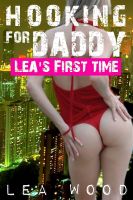 Hooking for Daddy: Lea's First Time
by

Lea Wood
Lea turned 19 and was innocent to the harsh realities of the world that awaited her. When her mother abandoned her and her step father, the bills piled up and things took a turn for the worst.
Lea Wood's tag cloud