Lee Bragan
Biography
Lee Bragan was born in Fort Worth, Texas but resides in Birmingham, Alabama with his wife, Rena. His favorite authors are Stephen King, Dean Koontz, David Baldacci and Michael Connelly. Besides The Coven, he has also written The Path, a story about a group of children growing up in Birmingham after the Civil War. He is currently working on a novel entitled Hell's Bell and hopes to have it available shortly.
Where to find Lee Bragan online
Books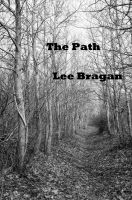 The Path
by

Lee Bragan
In a time when the American South is struggling to survive the aftermath of the Civil War, a young girl and her friends travel and play along a very special overgrown dirt road known as The Path. Intriguing rumors and spooky legends surrounded the area, including a legend that a Creek Indian may be living near The Path. Follow this band of friends as they discover their own truth of The Path.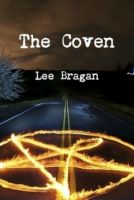 The Coven
by

Lee Bragan
A series of grisly child sacrificial murders have occurred in Alabama. Now, former Mobile detective Joe Robinson's 6 year old daughter has been taken and appears to be the next victim of a coven of witches sacrificing children in hopes of resurrecting an ancient witch. Robinson has 3 weeks until the next full moon to find the coven and save his child. Can he save his child in time?