Lee Bumbicka
Biography
Lee Bumbicka has enjoyed writing for as long as he can remember. He has written seriously since 1997 and authored several books.
Lee is and Aerospace Engineer and Chief of the Apache Attack helicopter Branch of the United States Army. He owns a BS in both Aerospace and Mechanical Engineering from the University of Missouri, Rolla. He has been part of the United States/United Kingdom technology exchange program and relishes his trips to London every year.

Lee is married with two children. His favorite authors are Michael Crichton, Ian Fleming, Tom Clancy, Edgar Rice Burrows, HG Wells, Edward Conan Doyle and Jules Vern. His favorite films are science fiction films, detective stories and adventure films of all types, especially with a twist. He also enjoys working with his tools, repairing the house and making parts for his models.

His sports interests are baseball, tennis, hockey, golf and Pro Football.

Lee is the offspring of an American Airforce officer and an English mother.
Books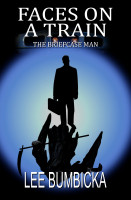 Faces on a Train
by

Lee Bumbicka
Criminologist Dexter Rains' exposure to a chemical weapon alters his brain chemistry, afflicting him with the ability to read minds. While on a train during his sabbatical in London, he makes eye contact with a murderer who has killed three people and is in league with a terrorist ... a mastermind who is drawing plans against London. Now he must convince Scotland Yard that his abilities are real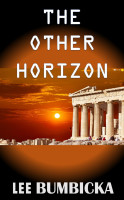 The Other Horizon
by

Lee Bumbicka
Young stowaway Damian Grimes survives falling overboard to find the legendary Library of Alexandria on a remote island that is shrouded in mystery. It is a wondrous place that holds the collective knowledge of the ages. But his pursuit of its hidden secrets exposes him to unimaginable dangers.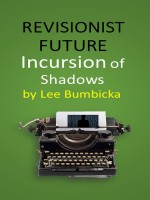 Revisionist Future: Incursion of Shadows
by

Lee Bumbicka
When writer Michael Schatten finds out that an antique typewriter he just purchased turns every story he writes into reality, he realizes that another typewriter like his is in the hands of a Russian terrorist seeking world domination. Now he has just one week to sabotage the Russian's story before it becomes reality and destroys the world!
Lee Bumbicka's tag cloud