Leonard Durso
Biography
Durso is a native New Yorker, once owned a literary bookstore in Los Angeles, ran English language programs in New York and Istanbul and once, in a city far, far away, was a scoutmaster, which means he's pretty good at tying knots, building campfires, and is also loyal, trustworthy, helpful.
Where to buy in print
Books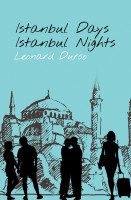 Istanbul Days, Istanbul Nights
by

Leonard Durso
Leonard Durso's Istanbul Days, Istanbul Nights is a contemporary reimagining of Shakespeare's timeless tragedy, Romeo & Juliet, that takes place in Istanbul. With a cast of characters from across the globe, they struggle to find a way through the trials and tribulations of romantic involvement, hindered by their own unique cultural differences.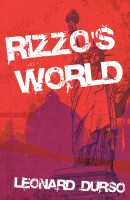 Rizzo's World
by

Leonard Durso
Rizzo, a New York journalist separated from his famous wife, has settled a little too comfortably into the single life. Then he receives an unexpected call: his best friend Cemal is dead, murdered in Turkey, With the help of a Turkish journalist, he finally works out who was responsible; but will he be able to find the killers before he and his family become victims themselves?
Leonard Durso's tag cloud