Les Bryan
Biography
Les Bryan grew up in Western Colorado, the descendent of Colorado pioneers. After attending college at Columbia College and Columbia Journalism School of Columbia University and St. Chad's College, Durham University, England, he became a Naval officer serving aboard a guided missile cruiser and a guided missile frigate. After leaving the active Navy he attended Colgate University. He began his next career of teaching high school English in central New York before joining the DOD Dependents Schools. He taught in the military schools in England and Italy before becoming a principal at Menwith Hill School in Yorkshire. He is retired military (Naval Reserve) and civil service. He and his wife Sue live in Derby, England. They have two children and four grandchildren.
Smashwords Interview
Books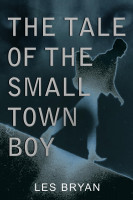 The Tale of The Small Town Boy
by

Les Bryan
Francis leaves his small Western town in 1970 convinced that by leaving behind small-minded people and a poor family he can find a bright new star in the east at Columbia University. What he cannot leave behind, however, is a beast that haunts him and his closest family and friends. The often humorous tales move from escaping his past to a need to confront the beast that is always with him.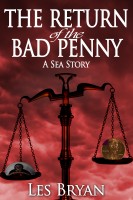 The Return of the Bad Penny (A Sea Story)
by

Les Bryan
Sailors tell sea stories to brag, to lie, to instruct and always to entertain; but Will Perkins has never told his own story from 20 years before. Now, a 'shipmate' returns to his life and reminds him of his part in a conspiracy to destroy a ship and the debts he has to pay. Will his comfortable and quiet life as a teacher survive his past?
Les Bryan's tag cloud