Lexington Manheim
Biography
Lexington Manheim began a writing career composing stories that delve into eroticism in fanciful and creative ways. In a quest to explore the depths of love, lust, and longing, Lex puts characters into extraordinary situations that sometimes challenge their abilities to great extremes. Although often written from a feminine perspective as to what is sexy, these stories also tend to include enough action and adventure to please any adult reading audience.
Where to find Lexington Manheim online
Books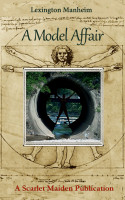 A Model Affair
by

Lexington Manheim
A young female model, posing nude for an older male photographer diagnosed with leukemia, wants to make this—perhaps his final photo shoot—something they'll both remember for more than just the pictures. A story of mutual admiration and love, intended for a mature audience.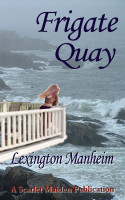 Frigate Quay
by

Lexington Manheim
On the New England coastline lies Frigate Quay, an idyllic community where the privileged class lives and plays. They also love their neighbors…in accordance with the rules. It's a perverse, depraved arrangement they have in Frigate Quay. Shocking. Immoral. And, worst of all, compellingly tempting.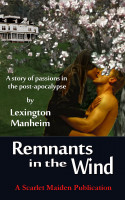 Remnants in the Wind
by

Lexington Manheim
Is there such a thing as forbidden love when there's no one left to forbid it? In this gripping story of a post-apocalyptic world, a handful of mismatched survivors embrace passion wherever they can find it, even while it leads them into perilous waters. This is the remnants of humanity when it's at its most raw.
Lexington Manheim's tag cloud