Tonya Liggion
Biography
Tonya G. Liggion is a practicing pediatrician, graduate of MSU College of Medicine. In addition to making her newborn guide accessible to parents electronically; Dr. Liggion has veered off the common path of modern medicine to discover the true limitless potential of our health and well being. Pass Me The Butter Baby, is Dr. Liggion's first of many books to come that sheds light on the common misconception of how our bodies work. One, being that eating fat is bad for you. Eating fat is not only good for you, it's a requirement to maintain optimal body functions, in your mind, and your metabolism. Visit: www.passthebutterbaby.com for more information.
Where to find Tonya Liggion online
Books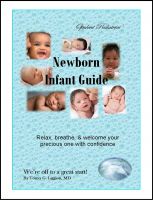 Opulent Pediatrics' Newborn Infant Guide
by

Tonya Liggion
This brief yet informative guide is designed to put new parents at ease with their newborn. Included is a list with images of what is really needed for their infants "medicine" supply cabinet, and a breakdown of all the types of infant formula. Also discussed are common newborn issues and conditions as well as a schedule of well child exams and vaccines that are routinely given.
Tonya Liggion's tag cloud