Linda Oaks
Biography
Linda Oaks has always had a passion for books. At the age of five, she was a book of
the month club member. Her love for books eventually led her to a love of writing. She
resides in Eastern Kentucky with her husband, two children, three dogs and a pet
rabbit named Dozer. She can be found on Facebook, Twitter and Instagram. She can
also be reached by email at authorlindaoaks@gmail.com. She loves connecting with
her readers.
Books
Fighting For A Chance
by

Linda Oaks
It all began with a secret. A cross of paths that altered a life. Iris Malone had a plan of revenge. She searched for the man known as "The Savage." Chance Logan was one of the most promising heavyweight contenders on the planet. Her plan was simple, to make a savage fall to his knees. She would break his heart like he'd broken so many countless others before her.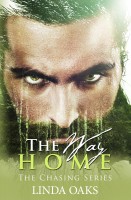 The Way Home
by

Linda Oaks
"Not everyone you love is going to leave you…but what if they do?" For Nate Lucas, this was his reality. When he lost her, he was left with no choice. Life was impossible in Crawley without her. He couldn't live with all of the memories or her ghost. He vowed to never return again. It was business that brought him back and the chance to right a wrong, but then she needed him; his best friend.
Linda Oaks' tag cloud