Lisa Kumar
Biography
Lisa Kumar is a wife, mother, and romance writer who grew up in small-town Indiana. She now resides in the suburbs of Chicago with her husband and son, who are used to sharing her attention with her not-so-trusty computer. When not spinning tales of romance and fantasy, she can be found with her nose buried in a book, or more accurately, her e-reader. Her scholastic background is in psychology, which enabled her to get low-paying jobs in the human services sector. Needless to say, she's now writing full-time.
Books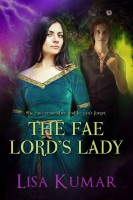 The Fae Lord's Lady
by

Lisa Kumar
When Natalie Danvers tumbles head first through a dimensional tear—straight onto a fae lord's lap—her ordinary life is shaken to the core. Handsome and mysterious, Lorh frustrates her even as he enthralls her. He insists she's stuck in TirAnn for three weeks and only she can discover why. But as forgotten memories resurface and collide with reason, will Natalie find what she's been missing?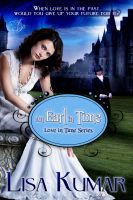 An Earl in Time
by

Lisa Kumar
As a research scientist, Julia Avers travels through time to sleuth out past mysteries. When she travels to 1812 London, she lands in the townhouse of the Earl of Correlton. He's handsome, and though she's from the future, he wants her. Seeking a way to court her, he demands she stay with him for her week in London. Julia hopes to return home. But does her home—and her heart—now rest elsewhere?
Lisa Kumar's tag cloud