Liz Borino
Biography
Liz Borino has been telling stories of varying truthfulness since she was a child. As an adult, she keeps the fiction to the page. She writes stories of human connection and intimacy, in all their forms. Her books feature flawed men who often risk everything for their love.

When Liz isn't writing, she's waking up early to edit, travel, and explore historic prisons and insane asylums—not (usually) all in one day. Liz lives in Philadelphia with her two cats and her significant other.
Books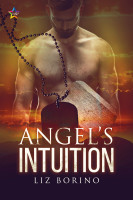 Angel's Intuition
by

Liz Borino
If only people had listened to Angel's Intuition from the start.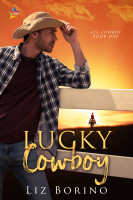 Lucky Cowboy
by

Liz Borino
A former horse trainer turned stockbroker, Ryder Christensen planned to spend the rest of his life with Sal—the man he had grown up and fallen in love with. But nowadays, Ryder only has two things in that make him happy: his daughter, and his poker-playing. One night, he comes home to find his daughter dead. Then the loan sharks come knocking.
Liz Borino's tag cloud