Lloyd G Miller
Biography
Lloyd G. Miller is a successful engineer (US patents #6,491,773 and #8,042,594) who started writing as a hobby two decades ago. After writing several novels and spending years refining them, he decided to try publishing. After studying about ebook publishing through a middleman such as Smashwords, he concluded to try that approach, starting with Cloned Memories. He lives in Bountiful, Utah where most of the story takes place. In 2014, a publisher, Savant Books and Publishing, called and said that they wanted to publish Cloned Memories based on an earlier version that he had sent them. The chief editor was very enthusiastic. Lloyd was asked to immediately pull the book off of Smashwords. After signing the contract, he discovered that the owner wanted him to change the plot by one third because it had been earlier published by Smashwords. Lloyd disagreed with this logic and the contract was voided. Lloyd made extensive changes to Cloned Memories and renamed it Reckless Brilliance. In 2017, he decided to return to Smashwords with The Computer Who Loved me. This novel should be much easier to market.
Where to find Lloyd G Miller online
Books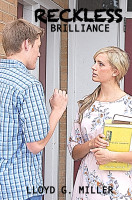 Reckless Brilliance
by

Lloyd G Miller
Reckless Brilliance is the story of a teenage boy who discovers how to transfer a copy of the skills, learning and memories of others into his own brain. He and his girlfriend use this technique to gain skills and learning, transforming their lives of obscurity to ones of success, popularity and intrigue.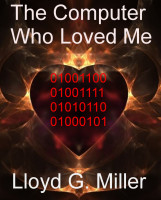 The Computer Who Loved Me
by

Lloyd G Miller
Kyle James, along with some fellow students and a university professor, develop two key technologies, a method of connecting a computer to the human nervous system and a sentient computer program. These inventions lead to fame, fortune, romance and death for some of the contributors. Once in a human body, the sentient program cleverly outwits its creators but not in a malicious way.
Lloyd G Miller's tag cloud