Louis Patler
Biography
Louis Patler, Ph.D., is the President of The B.I.T. Group, a strategic and organizational development company. An award-winning author, speaker and consultant, Louis brings pioneering technologies for identifying emerging business, education and consumer trends, organization culture integration solutions, generational differences among workers and consumers, and strategic initiatives to Fortune 500 companies, multi-national corporations and foreign governments. England's BBC-TV, SKY-TV, and Canada's CBC-radio praised hm as one of America's new breed of business thought leaders.
Books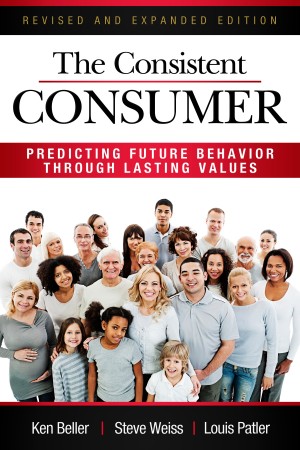 The Consistent Consumer
by

Ken Beller

,

Louis Patler

, &

Steve Weiss
Behavior-based demographics are dead. Instead, values-based systems are what will ensure the success of your next marketing campaign. Values, not past behaviors, help you better define and understand today's diverse consumer groups and more accurately anticipate how these distinct populations are likely to behave in the future—and what they are likely to buy as a result.
Louis Patler's tag cloud